The NBAA Schedulers and Dispatchers Conference (SDC2017) is one of the largest shows targeting those with  a responsibility for scheduling or dispatching business aircraft. It is attended by a global portfolio of companies. This annual show is a valuable platform for developing the operational systems that are critical to flight-dispatch.
When is it?
Running for four days at at the Fort Worth Convention Center,  Skyplan Services is pleased to be joining this global contingent of business aviation schedulers, dispatchers, and other decision makers within the flight department's management community. You can find us at our Skyplan Exhibit at Booth # 906 on:
Wednesday, February 9: 10AM – 12 Noon, 1 PM – 5 PM.
Thursday, February 10: 9 AM – 12 Noon, 1 PM to 4 PM.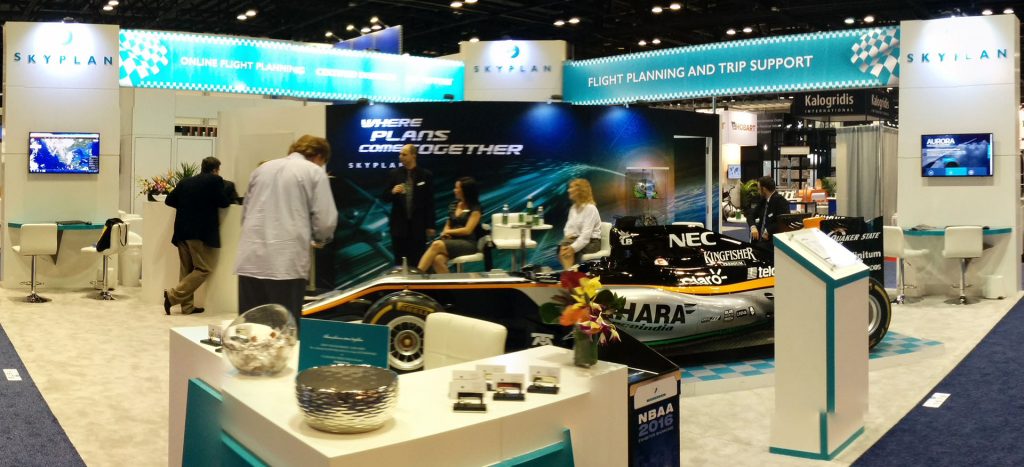 With Skyplan's focus upon providing world-class aviation Services and Tools to the business  aviation community, and with its recent release of SkyTools™, Skyplan is poised to expand and grow its business within the global arena.  Our global teams of trip and flight planning experts understand the complex needs of the aviation industry, and are ready to fulfill all your dispatch, trip planning, and flight planning needs.
Come talk to us
If you, or your colleagues, will be in Fort Worth, Texas between  February 9-10  for  NBAA SDC2017, we encourage you to drop by and visit the Skyplan Exhibit at Booth # 906.  Our experts are here to answer any questions you may have.
Try out our complimentary SkyTools
And don't forget to try out our free SkyTools™, or ask for a demo of our Aurora Flight Planning System.   You will be pleased at the convenience and power they bring to your flight and trip planning endeavors.
We look forward to meeting you in Fort Worth for the NBAA Schedulers and Dispatchers Conference (SDC2017).
Skyplan Team!