International Trip Planning
International trip planning has never been so complex, or so time-consuming. Simplify your life and let Skyplan plan your trip for you!

Complex and Time Consuming
International trip planning has never been so complex, or so time-consuming. Constantly changing political situations, new regulations, last-minute changes, extreme global weather, and unforeseen events challenge even the best-laid plans. To make it even more difficult, it seems that every civil aviation authority, and every airport, has its own set of policies, rules, and requirements.
As a small, mid-size or start-up airline or business, you have probably discovered that it is time-consuming and difficult to stay up-to-date on all these issues, while remaining focused on your core business needs. Trip planning is especially difficult if you have multiple aircraft making domestic and international trips to busy traffic areas, each with its own regulatory requirements that must be met.
You need a customizable and flexible trip-planning solution that lets you focus on growing your business, and which addresses your trip planning, dispatch, and fueling requirements.
At Skyplan, we make it our business to stay up-to-date with aviation authority regulations and policies, both locally and around the world. We anticipate, stay on top of, and quickly adapt to the changing requirements of the aviation industry to ensure that your flight is hassle free.
Our International Trip Coordinators understand the demographics and details of travel and have the expertise to address all your trip needs, from before you leave, during your flight, and after landing at your destination. We know that the key to a successful outcome is to plan for every eventuality and understand that personalized trip planning can make all the difference in any flight.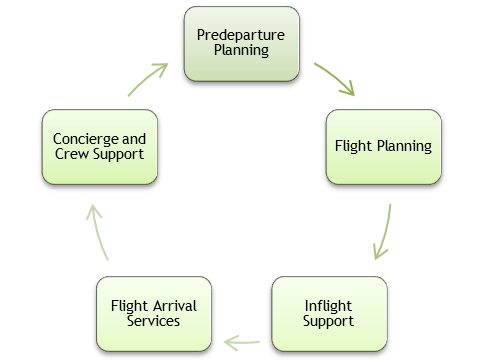 Let our International Trip Coordinators provide you with world-class personalized service while handling the detailed logistics of your trip. Now your crew can focus on flying!
our Powerful Suite of Services
Whether you are embarking on a single one-off adventure or setting up an ongoing series of business journeys, you can easily manage your trip by selecting from our powerful and comprehensive suite of trip planning services that address every phase of your journey.
Use Skyplan's Trip Planning Services to make your business more efficient by outsourcing any operational gaps in your international (and local) trip planning requirements.
We can tailor our services to handle your specific operational needs, and easily address any international policies or government regulations that may
affect your trip.
Augment Your Operations Team
Use our experts to bring 24/7 support and extensive aviation experience to your operations team.
Bring our considerable expertise – over 36 years in aviation and trip planning – into play for all your flights and trips. Make your business more productive, safe, and efficient for all your world-wide operations. We will coordinate and work closely with your team to fill any operational gaps in your dispatching, flight planning, and trip planning endeavors.
IMPLEMENT THE BEST ALL-ROUND SOLUTION
AUGMENT YOUR OPERATIONS TEAM TODAY
Select the exact combination of services you need for each international flight. Let Skyplan coordinate your trip planning needs.
Flight plans and Filing

Our licensed dispatchers build Flight Plans that consider permits, restrictions, routing options, aircraft specification, accurate fuel burns, and of course, weather and NOTAMs.
We will even file your flight plan at your various international destinations.

Permits and Prior Permissions

Permits and prior permissions (PPR) are required to overfly, land, or to make a technical or diplomatic stop in a country's airspace. Some regions require more permits than others (Africa, China, India, and Russia). To top it all off, permit requirements are always changing and often complex to organize.
A lack of the appropriate permits can result in expensive re-routing of your international flights.
Our trip planners stay current with the changing requirements and political situations around the world, and ensure you have the correct permissions for your flights; saving you time, money, and stress.

Aviation Weather

Aviation weather is fickle and variable, changing with each season, each region, and altitude.
With Skyplan, our experienced dispatchers work with the latest weather data (updated every 4 hours) and combine it with detailed historical data to identify and work around weather that could affect your flight plan.

Flight Following

Emergencies happen, pilots get turned around at night, and sometimes need assistance within new flight areas.
With serious emergencies, your last known position can be critical in speeding search and rescue to your location.
Experience increased safety by requesting our Flight Following service for all your flights. We know what type of aircraft you are flying, and where you are headed, and follow you from the beginning to the end of your flight.
We use a variety of tools and systems to monitor the progress of your flight, from departure to arrival.
In the event of an unexpected route change or emergency, we are here 24/7, to support your pilot with a new route, necessary permits, ground support, and even to assist with emergency requests.

EU Route Generation and Validation

Flying to Europe? If yes, you will have to validate your flight plan against Eurocontrol (European Air Traffic Control). The OneSky Eurocontrol service requires you to register and pay annual dues.
Skyplan, as a long-time member of Eurocontrol, provides the services and tools you need to quickly verify and change your European routes to comply with EU standards. We can help ensure that your ATC flight plan complies with IFPS rules and requirements.

Contract Fuel

Everyone knows, your biggest operating cost is your fuel.  At Skyplan, we handle this in an old fashioned and proven method.  We shop your fuel for every request.
Instead of an impersonal, automated system  where the fuel companies have complete control, we personally ensure that you are getting the very best price possible – every time. Our quotes will be accurate, include all fees, and leaving nothing to chance.
Wherever you are in the world, we can help fuel you up.

Ground Support Services

You need speed, efficiency, and comprehensive ground support when you arrive at your destination.
But selecting ground handling services at an unknown airport can become an unexpected adventure.
Skyplan takes that risk out of your equation. Never worry about whether your ground transportation is ready, or if your handlers are prepared for your arrival or departure.
Our ground support services span the world and bring the best local experts to your aid. You can arrive knowing that all your ground support needs have been planned for, and are ready and waiting for you.

Security Arrangements

In an increasing volatile world with changing political situations, it has become necessary to consider security arrangements for your crew, and for your aircraft.
Skyplan stays on top of these issues, and can help you to assess threat levels, navigate safe routes to hotels, fulfill guard requirements, and much more.
Talk to our trip planning experts about your security requirements.

Airfield Slots

It can be stressful to fly into a regulated airport. After all, without an appropriate slot, you can't takeoff or land. You may have to spend extended time and fuel in a holding pattern waiting for an opening.
So, reduce costs, manage your flight times, and be prepared with pre-planned slots! Call Skyplan to schedule and coordinate your departure and landing slots at all your departure and destination points, even for those unexpected diversions.

Concierge Services

Your flight is just the beginning of your trip. Once you arrive at your destination, your crew and passengers require services that provide comfort, safety, and rest. Skyplan's Trip Services group is available 24/7 to take care of all your Hotel, Ground Transportation, Catering, and Travel requirements.  What do you need?

Ramp-side pickup.
Meet and greet services.
Chauffeured luxury vehicles.
Executive car transfers.
Baggage porters.
Hotel Bookings.
Early or late check-in.
Late checkout.
Airport courier service.
VVIP services.
Security.
Talk to us. We arrange everything you need. Reduce the stress and hassle of modern air travel and arrive to comfort and rest.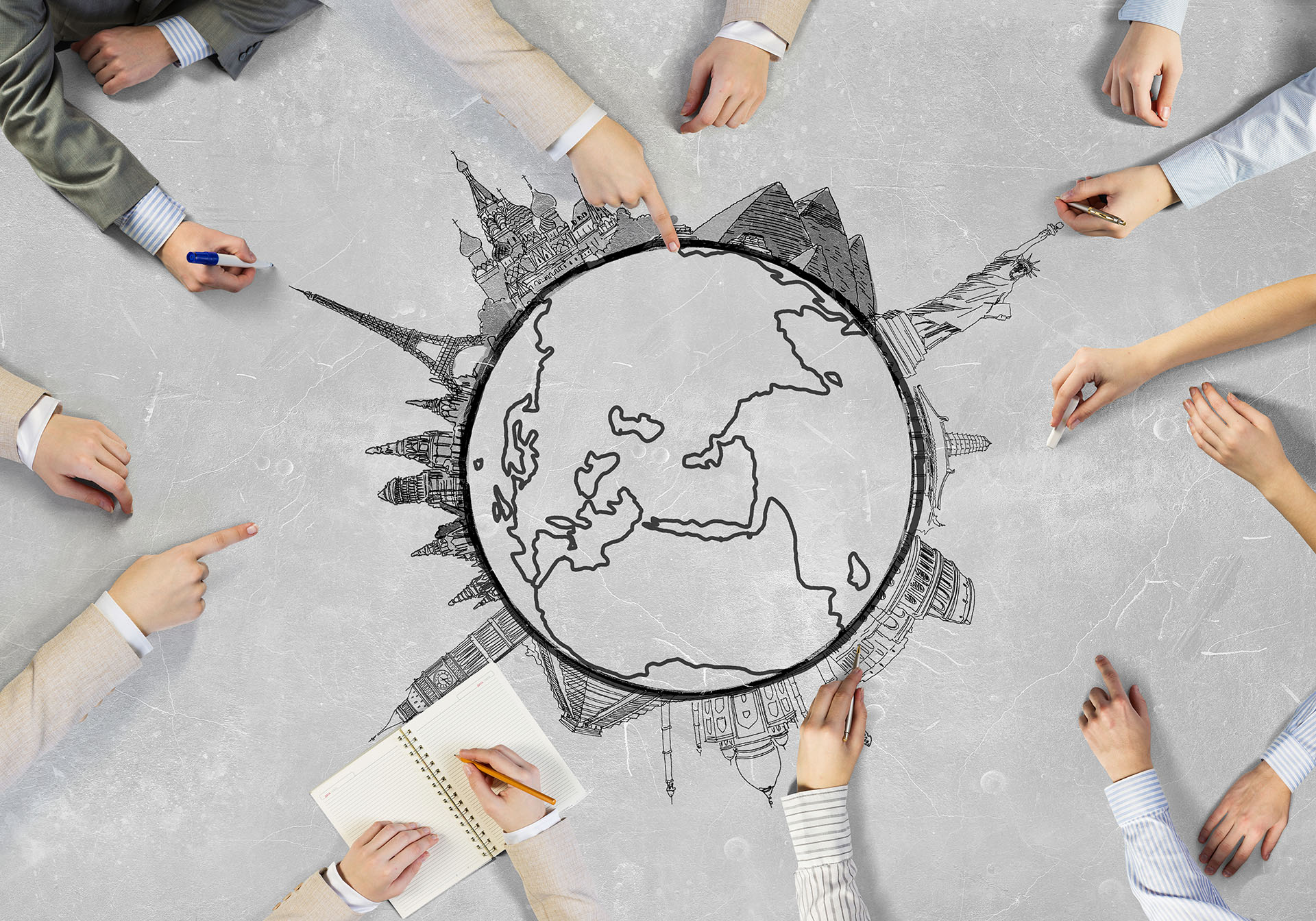 Partner with Skyplan's Trip Coordinators and:
Achieve 24/7, 365 days-a-year attention to all your trip planning requirements.
Build a customized and flexible trip support plan that meets your flight departments policies and rules.
Decrease operational costs for your flights and trips.
Decrease risk, improve safety, and optimize your operational efficiencies.
Fill the operational gaps in your flight department with our on-call experts.
Obtain 24/7 flight dispatch services throughout your trip.
Relax with our exceptional concierge services for your crew and passengers.
Take advantage of the best Trip Coordinators in the business to get world-class service everywhere in the world.
Flight Services from The Ground up
Our trip support teams are specialized to address your time zones, language preference, cultural needs, security, and type of operations. You can count on our expertise to anticipate and proactively plan for all types of contingencies.
From start to completion, our trip support services make your flight more productive, smooth, and efficient.