Private Jets for Business, Groups, or Cargo
Experience the benefits and comfort of chartering your own plane, for business or pleasure.

Choose Skyplan for all your Jet Charter Needs
Skyplan Services offers private jet, cargo, and group charters that fulfill the needs of discriminating business travelers, cargo transporters, and groups who would like to experience the benefits and freedom of chartering their own flights.
Specializing in providing truly personalized services for over 30 years, Skyplan's Charter Team can customize every aspect of your chartered flight. We can provide the best selection of aircraft, build custom flight plans, perform licensed dispatch services,  obtain superb concierge and catering, and tailor charter schedules to meet your specific requirements.
We will make your charter experience one to remember.
Experience the Benefits of Chartering
Why charter? Chartering a plane provides flexibility, comfort, and considerable time and cost savings. By using Skyplan's charter services, you:
Find it easy to fly to any destination in the world, in comfort and ease.
Avoid long line-ups, crowded airports, and over-booked flights. You get to travel in the comfort of your own aircraft.
Operate on your schedule, and save hours waiting in airports, or accommodating airline flight changes.
Get customized, personalized services adapted to fulfill your specific requirements.
Can travel globally, to much more that just the main airports.
Have access to thousands of smaller airports that are often much more convenient to you goals and destinations.
Try our Full Service Chartering Bundles
Skyplan has always been known for its unique, highly personalized services, whether it is for jet chartering, trip planning, fuel quotes, or flight planning.
We provide extraordinary service, from assisting you with your charter schedule, providing the best catering and service options, to generating fuel-efficient flight plans that get you exactly where you want to be, when you want to be there!
Our seamless integration of charter, flight, and trip services can make your Jet Chartering experience exceptional, timely, and discrete.
Ask us about our Chartering Bundles, and let us integrate exactly those services you most need!
Skyplan offers access to a broad range of charter jets. Take a look at our selection, and pick the jet that best serves your needs.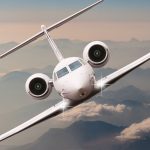 Our private jets are ideal for both corporate and leisure travel. They range in size from smaller air taxis, to luxury private jets that can travel hundreds of kilometers, to specialized holiday charters and air ambulances.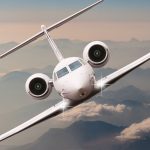 Our large charter aircrafts combine luxury, comfort, and convenience for larger groups, or those traveling to distant destinations.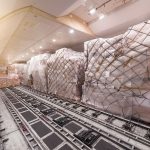 Our Cargo Charters will move your heavy and out-sized cargo with ease, and provide the convenience and versatility needed for addressing urgent or humanitarian needs.